Speak Arabic Like A Native!

Path to Arabic is the new effective Arabic learning system to help you to master the Arabic language in a fun and engaging approach. From the moment you log in, you get exclusive access to dozens of Arabic tutorials, all organised and arranged in an easy to follow, intuitive step-by-step program.
By the end of this Arabic course you'll be reading, writing and speaking Arabic with assurance and confidence to converse on a wide range of Arabic subjects and scenarios. That's why Path to Arabic is recognised as the established Arabic language learning alternative to expensive Arabic tutors and lengthy Arabic college courses.
FREE 3-Part Video Training: Discover How These 17 Proven Techniques Has Helped Thousands of People to Learn Arabic Faster, Who Never Thought They Could Learn!

Enter your email below to get instant access!
We value your privacy and would never spam you
Our Effective Arabic Learning Approach

We believe that learning a new language should be fun, easy, and exciting. By following the structured and proven approach and methodology, we call "Arabic Organic Immersion" you'll feel stimulated to quickly learn Arabic by vastly increasing your comprehension. This results in higher retention and improves your organic learning skills which in turn helps you to understand Arabic better, remember more and build on what you've already learnt.
We'll ensure you'll learn the common and everyday practical Arabic conversation skills in a step by step 'bite sized' manner that encourages your participation in the 4 key components by using different engaging Arabic activities through each lesson. From the moment you log in, you'll have access to dozens of Arabic tutorials, all organised in an easy to follow step-by-step Arabic program.
Here's why you're going to love this!
Path to Arabic doesn't overload you with information and what this means is that you'll know from the get-go where to start, where you should be and what you can achieve in learning Arabic in the fastest way possible. Once you're logged into the program you'll be amazed at how easy we've made this for you to succeed.
This is the core of our program. We provide powerful video lessons that will result in a smart and tailored learning system to get students speaking Arabic in the most effective way possible.
No time or expense has been spared in presenting the user interface experience in a clean and friendly way.
The clever combination of tools are set out in an easy to navigate, instinctive format that makes Path to Arabic software a pleasure to work with. Path to Arabic encourages participation by using different engaging Arabic activities through each lesson.
Practical Arabic Learning
By ensuring you learn the common everyday practical Arabic conversation skills. It will inspire you and lead you through powerful explanations and workouts every step of the way.
Unlike any other Arabic program - Path to Arabic doesn't overload you with information. There's no need for unrealistic memorization, nor will we expect you learn anything without fully understanding the 'how's' and 'whys'.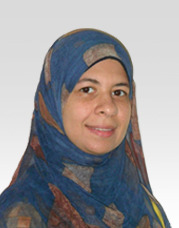 Suzan Mohammad Elmghraby
Level 1 and 2 teacher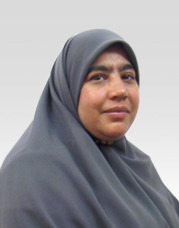 Afaf Goma Mubark
Level 3 and 4 teacher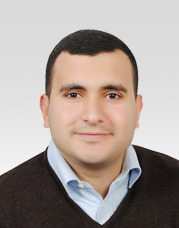 Moataz Mohammed Elagamy
Level 3 teacher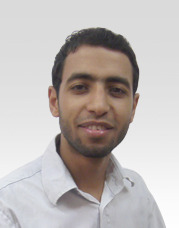 Mansour Shehta Mahmoud Saad
Level 1 and 2 teacher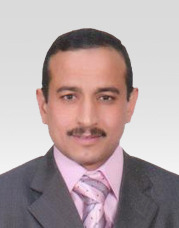 Abd-Elrahman Mohammad
Level 4 teacher
Levels and what you can expect...

Keep up to date with your progress every step of the way with instant scoring. Set yourself goals and targets to help you learn and maintain a consistently progress curve.
Your level of Arabic fluency at each level
Path to Arabic won't just teach you the basics! By the time you have completed the step by step course you'll progress to being able to speak Arabic fluently.
Limited Time Special Offer
Get started TODAY for only $1
Unlimited Access  |  Cancel Anytime
Features and benefits at a glance


Quality Assured
We've gone to great lengths to create an effective Arabic e-learning tool that really works, all the course content is continually reviewed and improved, ensuring you learn quickly.

Easy-to-Use Interface
The dashboard helps you keep track of your progress, lessons are easily launched and the drag and drop assessments ensures you can focus on what Arabic you've learnt, not how to answer.

Structured Learning
The platform is organised into a series of Arabic lessons within 4 key levels. Each lesson includes different assessments, making it easy to follow and understand your progress.

Easy Cancellation
There's no long term commitment. If you want to stop or if your circumstances and requirements change it's really quick and easy to cancel your subscription without any annoying penalties.
Don't just take our word for it...

I signed up for Path to Arabic only two weeks before my trip to Jordan. I was amazed at how clear and well thought out the teaching methods were and how much I was able to understand in such a short period of time. I never dreamed I would be able to sound out the street signs! What a joy it is to ask someone what a word means and see their face light up because they understood my Arabic! This course has given me the confidence I needed to learn to speak Arabic fluently. Shukran.



Kaylene Dongell - US
I needed to learn Arabic to help my career progression. Full time study or private tutoring wasn't an option, but with Path to Arabic I can learn in my spare time and I am now speaking Arabic very well. Thank you!



Mami Nakajo - Japan
Path to Arabic is an amazing way to learn. The videos are very useful and really help to show you what to do. I can't wait to complete each lesson as it gives me a great sense of achievement and shows me how I'm doing.



Justin Glasgow – UK
PathtoArabic has really been a simple and straightforward path to Arabic for me, I love the way the lessons are structured and also the way it's teached. I would definitely recommend it to anyone who is really dedicated in learning Arabic.



Ali Kullatain - UK
100% Risk Free Guarantee - You have nothing to lose!
Ahmed Hassan, Pathtoarabic.com

I'm 100% confident that you're going to be completely satisfied with your purchase. If  for any reason you're not happy, I'll stand by my full 30 days money back guarantee.